XBOX ONE
Regular price
Sale price
£10.00 GBP
Unit price
per
Sale
Sold out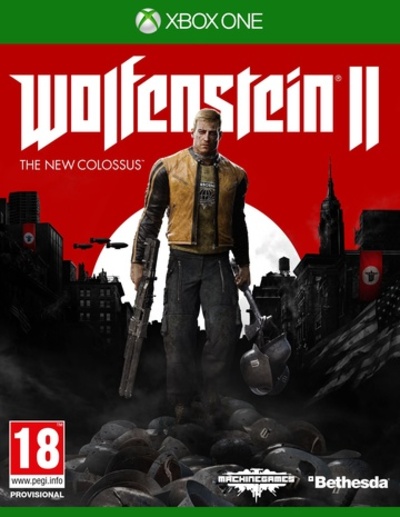 Wolfenstein II: The New Colossus (Xbox One) PEGI 18+ Shoot 'Em Up Amazing Value
Title:
Wolfenstein II: The New Colossus
Format:
Xbox One / Blu-Ray
No. of Players:
1
Publisher:
Bethesda
UK Release Date:
27 Oct 2017
Camera:
First-person
Developer:
MachineGames
The blasted Nazis just will not go away! And that's certainly no truer than in Wolfenstein II: The New Colossus. You probably guessed it already, but Wolfenstein II: The New Colossus is not about building a giant statue. Nope, while the work you did as BJ Blazkowicz, aka "Terror-Billy," in the first game did set back the Nazi regime, it's still going strong and ruling America in this alternate history tale. So, you'd best get back to it! Only you have the guts and the gumption to return Stateside and blast every Nazi in sight to smithereens and recruit resistance leaders to start a second American Revolution. Like its predecessor, Wolfenstein II: The New Colossus doesn't take itself too seriously and delivers its over-the-top action with gusto. You'll rejoin characters such as Anya, Caroline, Bombate, Set, Max Hass, Fergus or Wyatt behind the barrel of your gun to shoot the Nazi empire to high heaven, using weapons such as the Laserkraftwerk, a laser weapon that disintegrates foes on contact, or the Dieselkraftwerk, a rapid fire grenade launcher. There's nothing subtle here, just hyper violent, gleeful Nazi shooting action that encourages you to get creative and invent all-new ways of stabbing, shooting and dismembering your enemies!
Share
View full details
Claim your Special Gift
Subscribe to our mailing list for insider news, product launches, and more.
Claim Now